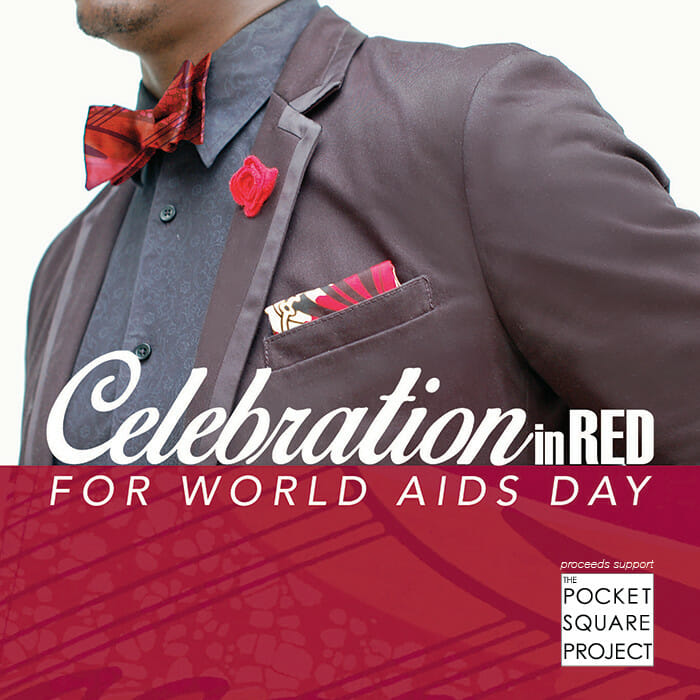 Celebration in Red offers our community an entertaining way to honor those living with HIV and directly support HIV-infected children
The Pocket Square Project will host Celebration in Red: For World AIDS Day on Tuesday, December 1 from 6 p.m.-10 p.m. at the Biltwell Event Center in Indianapolis. The event will take place as part of World AIDS Day, which unites the global community in the fight against HIV each year on December 1.
With Celebration in Red, The Pocket Square Project will gather global citizens in Indianapolis for a red-themed party that draws awareness to the continued fight against HIV and the health of the world's children.
WEAR SOMETHING RED for HIV awareness
Live entertainment
Debut of a limited edition of RED fashion accessories: pocket squares, bow ties, jewelry
Silent auction
Photo exhibition
Food and drinks
A portion of event proceeds will benefit support services for HIV-infected children in Kenya.
Tickets are $25 and are on sale now. A limited edition red Turkana bead bracelet will be available with the first 25 tickets sold.
Event Details


Biltwell Event Center
950 S White River Pkwy W Dr.
Indianapolis, IN 46221
December 1, 2015
6-10pm
Get Your Tickets